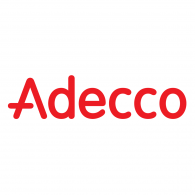 Adecco Recruitment (Thailand)
Description
Ensure top quality of our web and mobile applications to exceed our clients' expectations.
Manage effectively a product lifecycle from specification through delivery and maintenance.
Align the product vision with the clients' team and stakeholders.
Communicate constantly with clients.
Prepare product specifications, define and plan users stories for the developers, design test cases, and test features.
Collaborate with the senior team to define the internal processes and initiatives to help the company accomplish its mission.
Visa and work permit for foreigners. If you live abroad, we provide a relocation assistance package consisting of a plane ticket allowance and up to 3 weeks of initial accommodation.
Qualifications
4 years or more of professional experience in a similar role.
Professional software development experience. Degree in Computer Science or related fields is preferred.
Passion and experience in web and mobile applications, startups and cutting edge technology.
High attention to details.
Ability to organize your own work and create work for others.
Looking for a leadership role, hence soft skills such as negotiation and evaluating/proposing creative alternatives are required.
Very articulate, opinionated, decisive and is at ease to interact with clients.
Willing to relocate to Bangkok, Thailand.