Thailand is increasingly becoming one of the world's top retirement destinations for many good reasons. The country is brimming with natural beauty ranging from sublime beaches to stunning mountains. The culture is vibrant and exciting for those that are curious to explore. Thailand is also home to one of the world's most famous cuisines that appeal to all palettes. The satisfaction of living a relaxed and comfortable life is indeed enticing and within reach for many foreigners.

However, there is a major change to the retirement visa application and renewing process approved just recently. Last month in May, the Thai government's Ministry of Public Health (MoPH) endorsed under the 1979 Immigration Act that all retirees above the age of 50, as well as their dependent spouse and children, must have adequate private health insurance.
This new rule applies to those specifically applying for the Non-Immigrant O-A and O-X visas only. The announcement also confirms in black and white that health insurance is now compulsory and required for all future visa applications and extensions for these types of visa.
What does this mean for your retirement plans? What to do next? In this article by Pacific Prime Thailand, we will discuss the latest requirement of getting mandatory health insurance for those wishing to settle long-term, and advise on how to acquire it.
Who are the Ministry of Public Health in Thailand?
The Ministry of Public Health in Thailand is a government body responsible for overseeing public health in the country. Established in 1942, the MoPH laid down the foundation for healthcare, so members of the public could seek appropriate medical care. The organization is also responsible for health promotion, disease prevention and control, medical care services, and rehabilitation.
What are the Non-Immigrant O-A and O-X visas?
The Non-Immigrant O-A Visa is a type of visa which is issued to applicants aged 50 years and over who want to stay in Thailand for less than a year without the intention of working. It is widely prevalent among retirees, and since it is a non-working visa, applicants must have sufficient savings to show to immigration that they are entirely able to support themselves in the country.

The Non O-X Visa, on the other hand, allows holders to stay in the country for up to 10 years. It is only available to 14 nationalities:

Japan
Australia
Denmark
Finland
France
Germany
Netherlands
Italy
Norway
Sweden
Switzerland
United kingdom
Canada
United States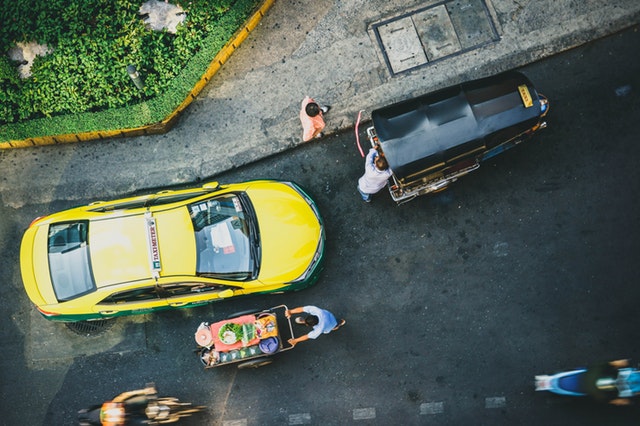 Why has the Thai Government announced the health insurance requirement for O-A and O-X visa holders?
The main reason for introducing the requirement for mandatory health insurance for the O-A and O-X Visa applicants is to cover the unimaginable costs of inpatient care and hospitalization, which in the past had been borne by the Thai Government.

Similar to the Thailand Travel Shield, the latest mandate aims to protect the Ministry of Public Health, which is forced to pay for medical costs of foreigners who do not have sufficient funds to pay for their hospital bills. To avoid this situation from happening, the new requirement stipulates that individuals or expatriates over the age of 50 must secure valid medical health insurance for themselves, and their dependent spouse and children (if applicable), before their long term visas can be granted when applying or renewing.
What is the minimum required level of mandatory health insurance coverage?
Approved by the government's cabinet of ministers, the latest regulation will require expats and their dependents on the long-stay non-immigrant O-A/O-X visas to either have compliant international health insurance, or plans from authorized local insurance companies that offer the following:
Outpatient treatment must cover at least THB 40,000
Inpatient treatment must cover at least THB 400,000
Proof of a valid Health Insurance Certificate will be required for a successful application and renewal. On top of that requirement, all those affected must also ensure that they are covered by their compliant health insurance policy throughout the entire granted period of their long stay visa. Those who fail to meet this requirement will risk having their issued visas withdrawn.
What to do next?
If you find this article to be of relevance to yourself, or you know friends and family that are intending to retire in Thailand or renew their long stay visa, we would recommend speaking to one of Pacific Prime Thailand's specialists who will offer impartial advice on the available options.
As a fully licensed insurance brokerage company, Pacific Prime Thailand is proud to offer exceptional policies in partnership with the industry's best insurance companies for travelers and expats alike. Contact us today for a non-binding and free consultation.