Australia, Canada, United Kingdom, Italy, France, and America are some of the top places for expatriates across the globe. But Asian countries have been gaining immense popularity. One is definitely Thailand.
With a variety of options, Thailand has a special and unique place in people's hearts. In fact, it has been creating a buzz among people of many nationalities.
But wondering why you should select Thailand over the others? Here are some of the topnotch reasons you should know.
1. A Rich and Diverse Culture
A rich cultural heritage has been associated with Thailand for the past years. That's why individuals from other parts of the world expatriate in the country.
Of course, deciding to dwell or work abroad can result in a high degree of culture shock. It's normal. But you will learn to adapt as time goes on.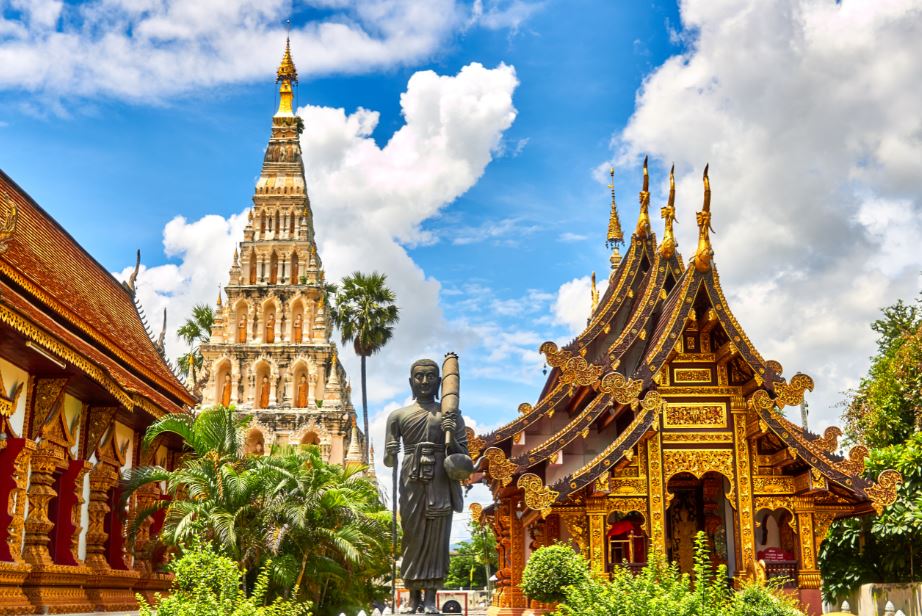 Meeting and Greeting
The greeting is significant in Thai culture. It depends on the social standing of both parties and making a mistake can lead to conflicts. The improper greeting could be considered a disgrace. So, avoid it at all costs and do it properly to show respect for the Thais.
Traditionally, palms are placed together. It is in the form of a prayer-like gesture. While a small bow is made, palms are held close to the body. Therefore, the lower the body, the higher the regard.
Having said that, you must not worry excessively. As locals will notice that you are foreigner, they will probably understand your clumsiness. Showing respect, whatever gesture you make, is the most important.
Dress: Conservative Fashion
Just like other countries, outward appearances are important to Thais. The locals appreciate foreigners who make an effort to maintain a reserved appearance. T-shirts and shorts are acceptable. However, pants and skirts should be long. Women should also cover their shoulders and chests accordingly. This is particularly true when you visit officials, for instance the immigration office.
For office jobs and teaching jobs in Thailand, expats are expected to wear a formal attire. While men are expected to wear pants and shirts with a collar, women need to avoid sleeveless blouses and jeans. Ties are also not mandatory. But they are highly recommended for a formal event.
Language
Known as a tonal language, Thai has five different tones. The tone of a specific word is employed to distinguish the meaning. So, every single word can theoretically have five different uses.
Of course, an expat may mispronounce a word. Don't worry! Thais are forgiving. Once they understand what foreigners want to imply, they will teach them how to say the word properly.
Religion
Most of the population practice Buddhism, and it plays a huge role like the locals. You can even see a range of beautiful Buddhist temples throughout the country, which are called wats.
Aside from Buddhism, other religions exist in Thailand. People's right to their chosen religion is highly protected.
People
More than the rich culture, the Thais are a good reason to live and work in the country. They are very accommodating. They are friendly and approachable. They smile whenever they meet people.
Here are the other general characteristics that Thais possess:
Thailand is a relaxed and social place because of cool-hearted locals. They seldom show impatience and lose their cool. It's rare to see people fighting in public. They also respect expats and other foreigners.
Patience is also an important virtue in Thailand. Most individuals believe that nothing really happens overnight. Although they face a difficulty, they smile and remain patient. This is another character trait that expats love about the land of smiles.
Whenever they handle a challenge, they stay relaxed. They do not take shortcuts when finishing a task. On that note, they can always provide a quality service and a good rapport.
Thais are also respectful. When they interact with the locals and foreigners, they remain polite. They show high respect to their peers and the elderly because it's imperative in Thai culture since then.
Most Thais adhere to government rules and regulations. They are a good follower, maintaining peace and security. Whether at home or in the workforce, they follow their superiors and subordinates as well.
Weather
As with other Asian countries, the weather in Thailand is extremely hot. The hottest month is April where the temperature can reach 35 degrees Celsius and above.
From May to October, Thailand is in the monsoon season. While the weather is hot, heavy rains are common. Overall, the weather is good. For those who are planning to live or work in the country, your safety won't be compromised.
Pollution is one of the Top Problems
From an agricultural economy, Thailand has evolved into an industrialized country. While it can be an advantage to some, it results in extreme pollution, affecting the population's health.
Air pollution in Bangkok and other cities has made the news recently. It is not uncommon to encounter people wearing masks to protect them from the pollution.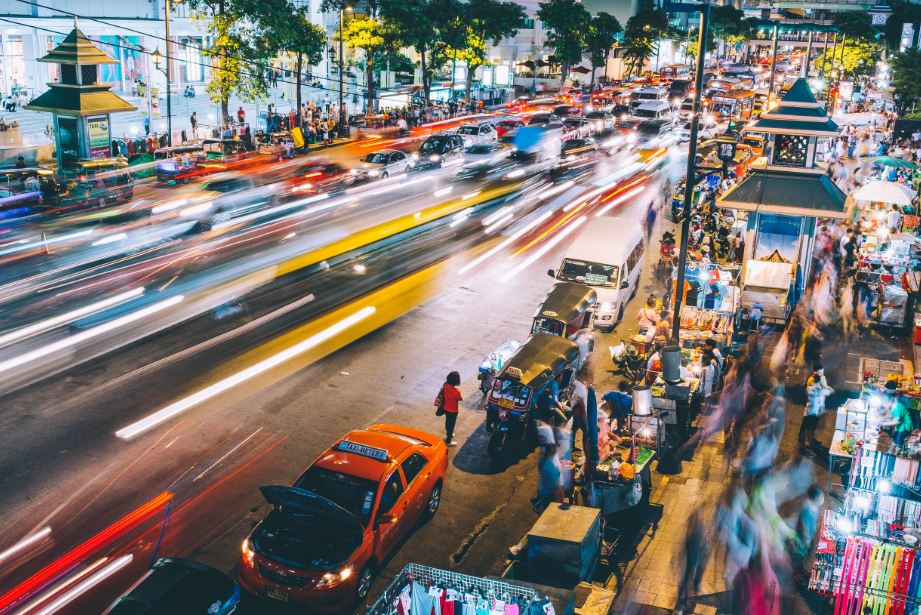 Transportation
As one of the top travel destinations around the globe, Thailand receives millions of tourists every year. More than that, the number of expatriates has also been skyrocketing.
Although it contributes to economic growth, the traffic has been a problem since then. For decades, people consider transportation quite chaotic. Studies show that the average time index is around 39.38 minutes. That's high and should be taken seriously. Think about the commuting time when you decide your accommodation.
Cost of Living
Thailand has been popular as a top travel destination because of the weather. More than that, expats and other foreigners have fallen in love with the people and the food. They also enjoy relatively low prices. But it depends on which part of the country you reside in.
Expats who have been living in the land of smiles, spend less than those who work in Western countries. While the food is affordable, entertainment is no exception. You can go to a gym, bar, and cinema at a competitive rate.
The cost of living in Thailand is cheaper compared to European and other Asian countries. However, it's good to remember that the living expenses depend on localization. At present, the Northern part of Thailand is the most affordable.
In Chiang Mai, for example, the cost of living ranges from 20,000 to 30,000 Baht. Some expatriates can also spend more. But if you like to save some cash and are not interested in nightlife, you can live on with 20,000 monthly expenses.
Compared to Chiang Mai, Bangkok is costlier. Expats here typically indulge in dining out and shopping. The capital provides exclusive restaurants, theatres, galleries, and huge shopping malls to name a few. There are other places to spend your money and enjoy. Studies show that expats should spend from 40,000 to 60,000 baht to have an enjoying lifestyle.
If you're frugal, it's always possible to spend less. Eat in a local bar, don't go out every weekend, and don't spend on unnecessary stuff. That way, you will only have 30,000 Baht cost of living per month.
In the Southern part of Thailand, life there is more relaxing and calmer. But there are not many things to do. When choosing a place to live, it's best to check and compare the prices at first. Out of the islands in the South, Phuket is the most expensive and the most popular for Western expatriates.
Koh Phangan, on the contrary, is cheaper and calmer compared to Phuket.
When it comes to the food, it is costlier in the islands. Whether you don't have a scooter or live near a beach, you need to eat at resorts. Usually, the price for a single order of fried rice is around 60 up to 150 Baht.
Health Care System
Another reason why expats work in Thailand is because of the quality health care system. This is especially true in Bangkok and other surrounding areas. What's more beneficial is that many doctors and specialists can even speak English. There's no language barrier.
One peculiarity of the health care system is that it's simpler to find a specialist compared to a GP. The former at a general hospital should have the expertise to treat the common ailments that expats experience.
There are over 1,000 public hospitals in Thailand nowadays. Most of them have a high standard of care. With that, the Thai nationals have been using them for many years now.
However, the service takes too long to start and complete. Also, the equipment is outdated and below-par. For this reason, the private health care system is highly recommended for expatriates.
Unlike the public health care system, the private sector is more innovative. They often hire staff with the best experience, expertise, and knowledge. Of course, the service and medication are more expensive. It all depends on the standing of the hospital you select.
Expats should have medical insurance to protect them during an emergency. It will also be worth it during a major operation.
Bangkok is surrounded by high-end hospitals. When you experience a serious injury or suffer from a medical condition, traveling to the capital is the safest decision you can make.
There's also a plenty of pharmacies in the land of smiles, from the cities to small towns. While most options are independent stores, chain pharmacies are now available.
Displaying a white sign with a green lettering and cross, pharmacies are recognizable. Most providers open from Mondays to Sundays. But they only operate a few hours every Sunday.
Formal prescriptions are not always necessary for medication. Many people can even go directly to a pharmacist when they're sick. This has resulted in the overuse of antibiotics. So, it is recommended to seek a doctor's prescription.
For legally working expatriates, it's possible to qualify for a social security. It is usually funded by a salary deduction of 750 THB per month.
As a social security holder, you can get a free consultation and a reliable medication in public hospitals. However, the latter is brief while the former is limited to generics.
Some expats take advantage of private health insurance. A private provider offers full access to a customer care with a range of quality facilities including the private hospitals. There are also international companies that offer excellent health insurance to expatriates.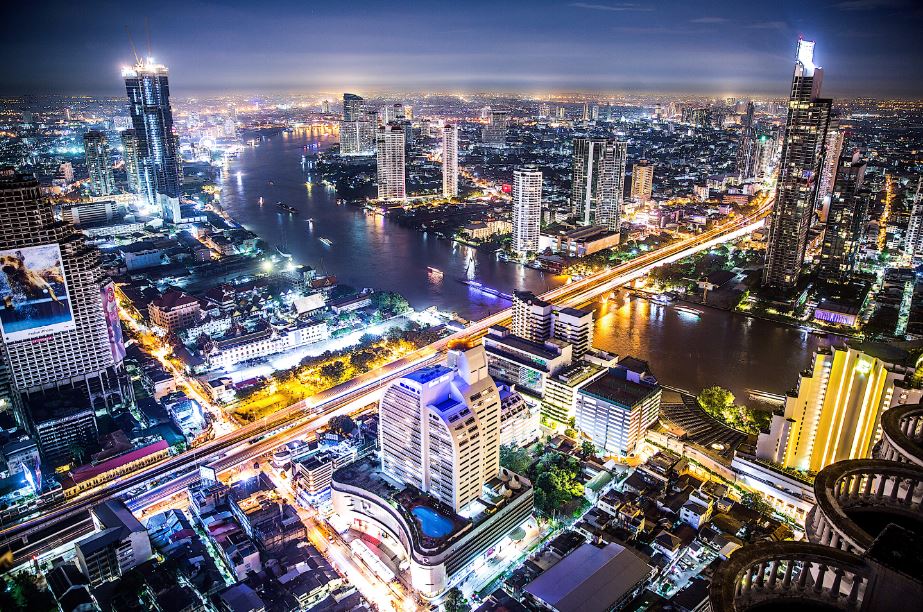 Security
Compared to international destinations, crime in Thailand is low. Violence against expats and other foreigners are rare. But the crimes of opportunity are inevitable. With certain precautions, you can avoid the danger.
To minimize the risk of falling victim to pickpockets, keep a close eye on your bags and purses in crowded places. In Bangkok, for example, be careful with the thieves who ride as passengers. They may grab your valuables as they pass.
If it happens, don't resist. Thieves typically drag their victims to get the bag. It's better to report the incident to the cops right away. Don't stay silent. Inform the public for the safety of the locals and other expats.
Road Safety
Whether you live in the heart of Bangkok or a small town, road safety can be a big concern. Thailand has been known for its friendly inhabitants and idyllic beaches. A high percentage of road accidents has also been associated with its name.
The poor level of road safety is best explained by reckless drivers. When it comes to drunk driving, there is a lack of awareness. To crossroads, make sure to use pedestrian overpasses. Also, watch out for motorcycles to avoid traffic jams in the capital city.
Scams
Expats who have landed in Thailand fall prey to a range of scams. Most cases only involve a minor sum of money. Usually, new arrivals are smarter after spending in town for weeks. They never fall a victim to these people again.
Taxi drivers also overcharge foreign passengers. How are you going to handle that incident? All you have to do is to ask them to put on the meter. That's it!
Welcome to Thailand!